Determined Survivor Aja Won't Be Counted Out
First thing you might notice about four-year-old Calico Aja is her beauty, but make no mistake. Aja has the fight to survive.
Rescued from homelessness in West Virginia, this stunning cat was pregnant when she arrived to us. We didn't know how critical being in the safety of Animal League America's Nursery would be for her. Aja's delivery was complicated when one of her six kittens became stuck in her birth canal. Fortunately, our veterinary team was there to help stimulate contractions and assist Aja in delivering her babies safely. Had she been left to endure this labor alone outside, Aja and her litter would likely have perished.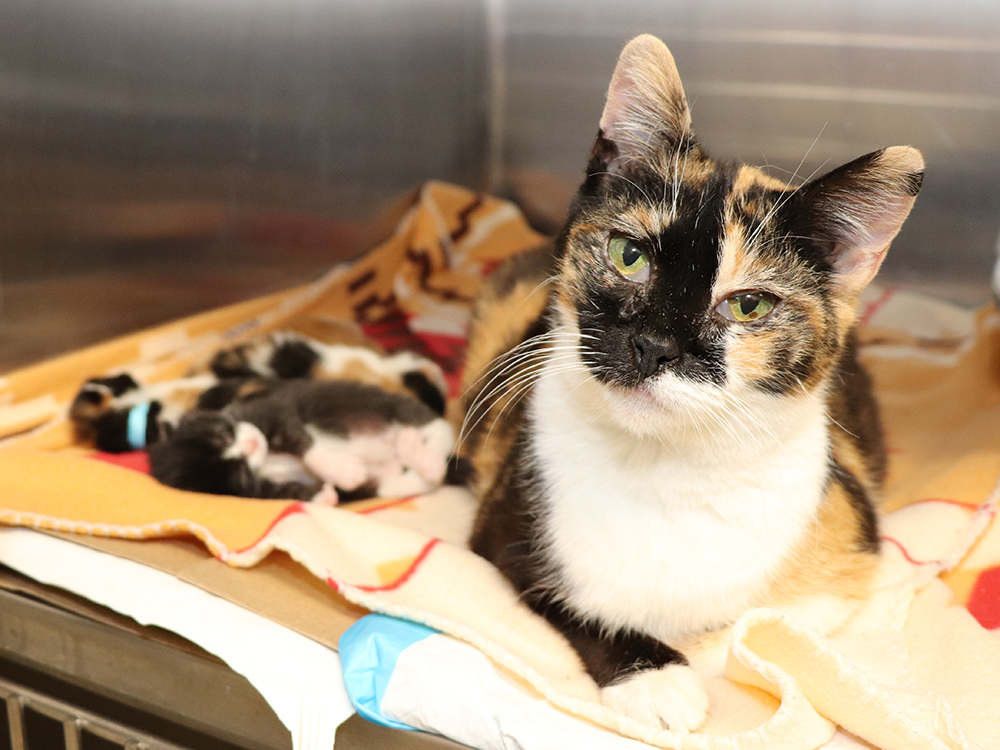 Sometime after Aja was done nursing her precious kittens to health, our medical team discovered that her challenges were not yet over. Aja had cancerous tumors that needed to be removed. Aja is making a successful recovery from surgery, and believed to be cancer-free, but will require careful monitoring in the event of a reoccurrence.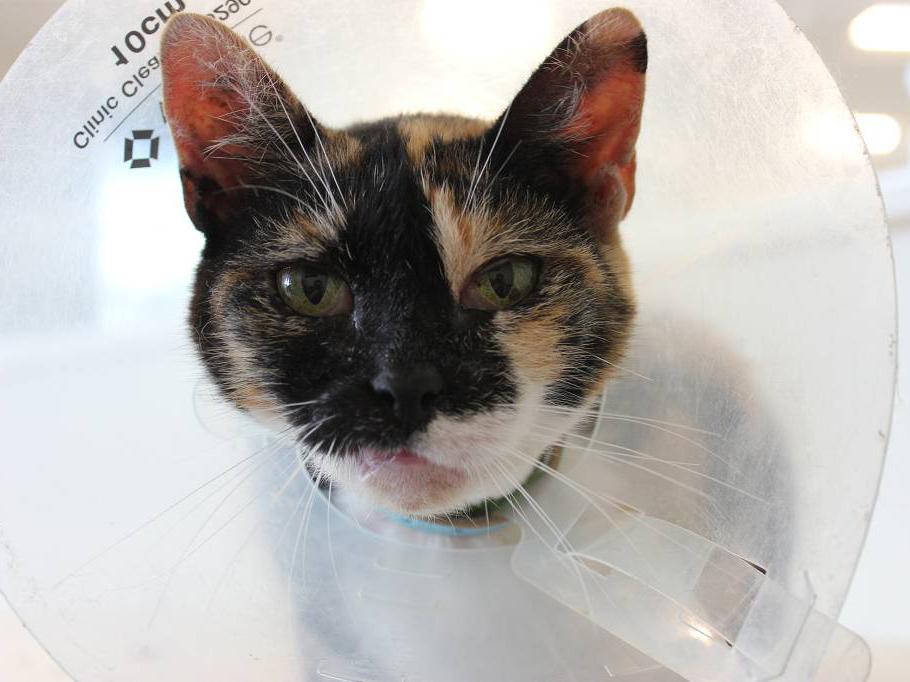 Sadly, Aja's situation could have been avoided. The spaying or neutering of our pets helps reduce animal overpopulation, and also helps prevent many types of cancers. For over 20 years, North Shore Animal League America's SpayUSA® — a nationwide referral network — has helped hundreds of thousands of pet owners obtain affordable, high-quality spay and neuter services for their cats and dogs.
After facing down all the obstacles put in her way, we know Aja will find a family who appreciates her exquisite looks and her gentle nature, and after all she has endured, provide her with the nurturing she has earned.  If you would like to meet Aja, and learn how she can become part of your loving family, visit our Adoption Center today.