In loving memory of DeForest and Carolyn Kelley, this fund has been re-established at the request of their fans. Mr. and Mrs. Kelley were generous and kind-hearted supporters of North Shore Animal League America's No-Kill mission to Rescue, Nurture and Adopt homeless pets in need, our Mutt-i-grees®. In fact, "De" used to refer to North Shore Animal League America as his "fondest cause".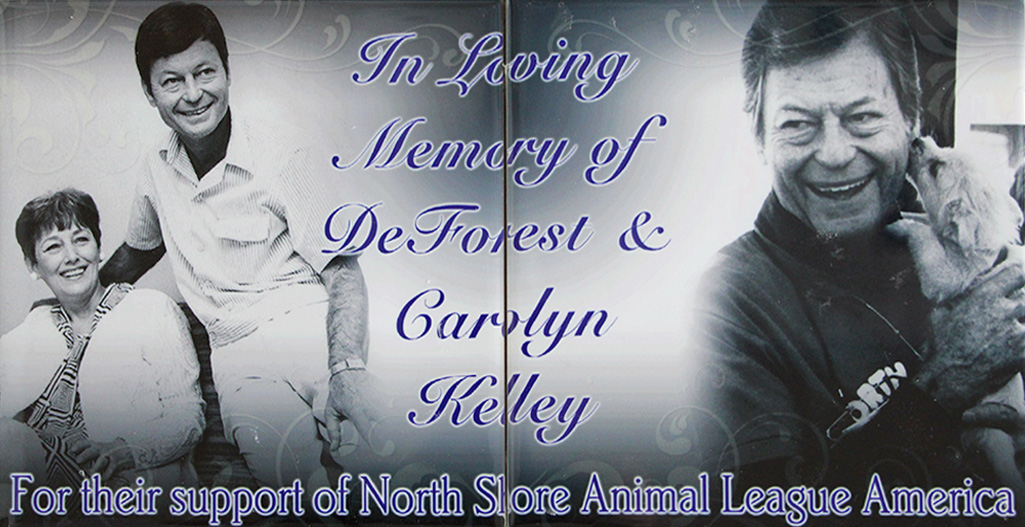 Donations to the DeForest and Carolyn Kelley Memorial Fund will help support our ongoing mission, which includes:
Shelter Operations: Our shelter cares for so many puppies, kittens, adult dogs and cats awaiting adoption
Rescue: Providing humane relocation of abused animals, puppy mill and emergency rescues that take pets out of harm's way
Mobile Adoption Units: We conduct hundreds of off-site adoption events annually helping other shelters and rescue groups save more lives
Pet Health Center: Our state-of-the-art facility that provides top-quality veterinary care to thousands of animals annually
If you prefer to donate by mail, please make checks payable to North Shore Animal League America and mail to 16 Lewyt Street, Port Washington, New York 11050, attention Donor Services.
Thank you for your support of North Shore Animal League America in memory of DeForest and Carolyn Kelley.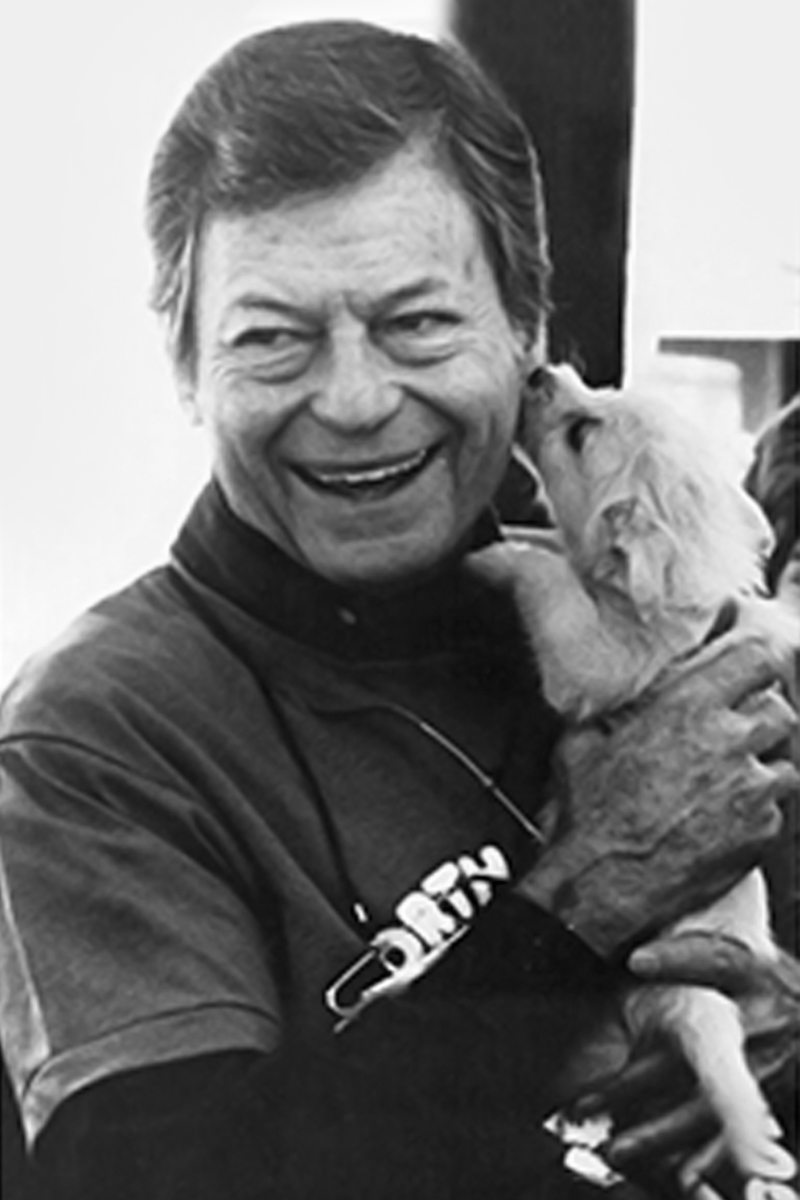 Deforest Kelley, wearing a North Shore Animal League America t-shirt, holding one of our adorable, furry friends!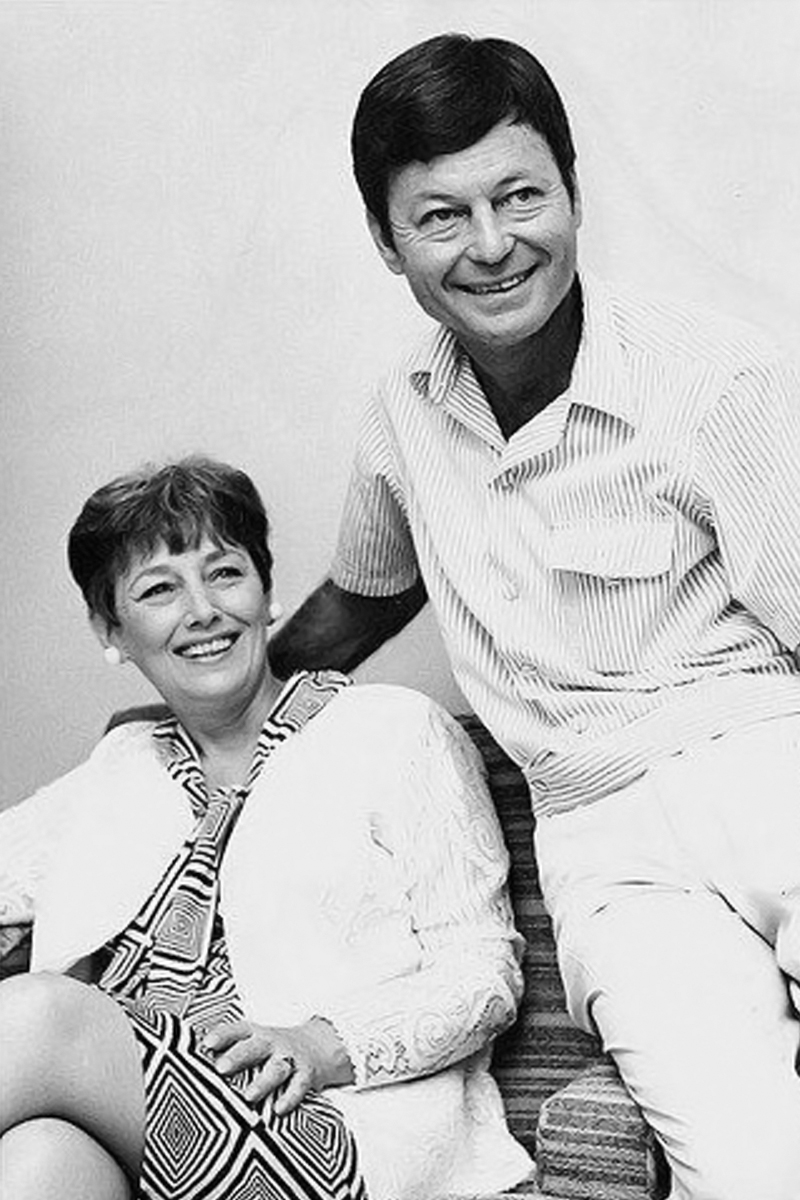 DeForest and Carolyn Kelley.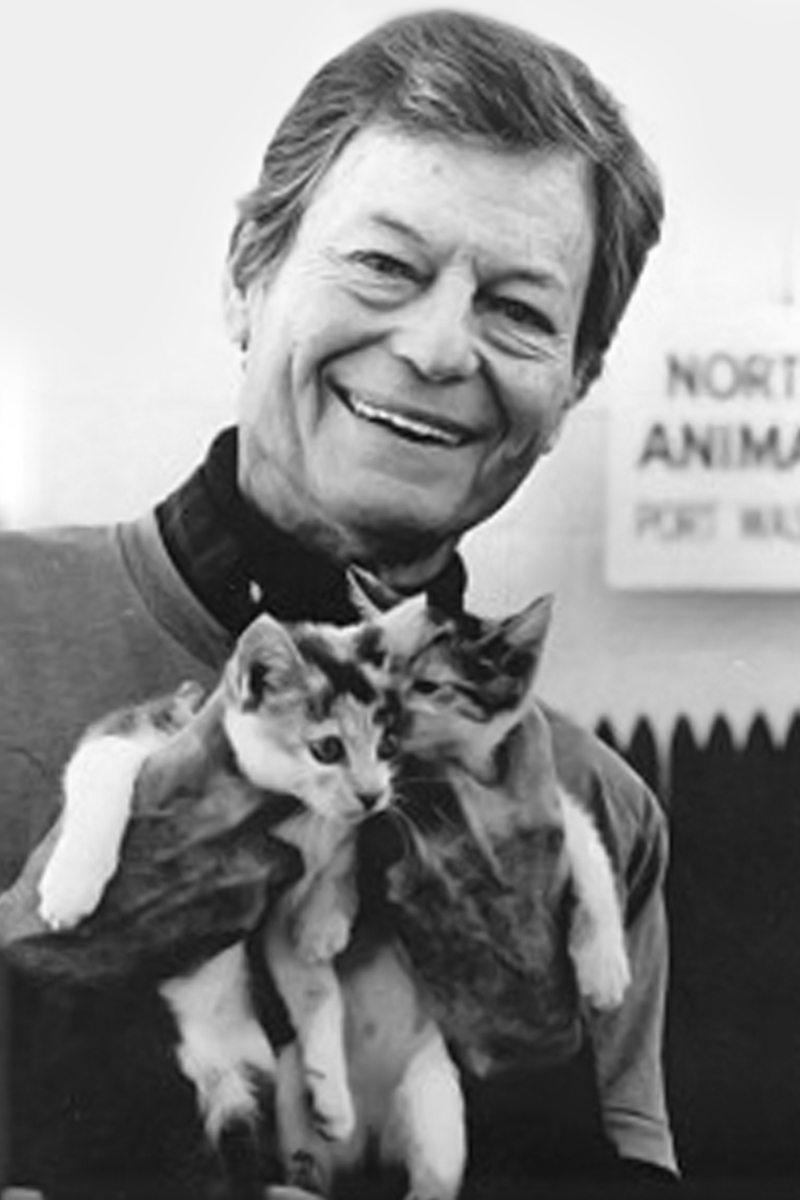 DeForest Kelley at North Shore Animal League shelter with two lovable adoptable kittens.
In 1992, DeForest Kelley, a longtime supporter of the Animal League, wrote the following poem that was included in our League Newsletter.
Who will care for us when our owners have passed away?
Will we ever be loved another day?
NORTH SHORE ANIMAL LEAGUE
has found a way:
They rescue the feeble…the deaf
and the blind
And never destroy the ones they find.
They find us homes and give
us love…
They must be inspired by
Someone above.
We are grateful for this place to stay,
We are thankful for another day.